MAXIMO USER GROUPS
Maximo user groups are typically independent, volunteer-based groups that provide a means to discuss and share ideas and answers to everyday problems or best practices recommendations in an informal setting.  Listed here are some of the prominent industry and location-based communities focused on Maximo.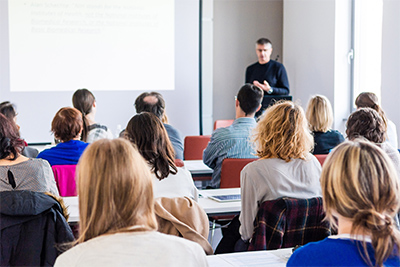 INDUSTRY-ORIENTED MAXIMO USER GROUPS
FACILITIES MANAGEMENT MAXIMO USERS GROUP (FMMUG)
The Facilities Management Maximo Users Group (www.fmmug.org) represents Maximo users who focus on asset and service management throughout the facilities management industry.
MAXIMO UTILITY WORKING GROUP (MUWG)
The Maximo Utility Working Group (www.muwg.org) represents Maximo users in the electric, gas, water, and wastewater utility industry.  This group is an industry group representing over 145 utility companies, counties and cities throughout the U.S., Canada, China, South Africa, Pakistan, Japan, and the Caribbean that exchange information related to the implementation and application of the Maximo asset management system. Two workshops are held each year, one in the Spring/Summer, the other in Fall/Winter. If you are a licensed Maximo user and meet the criteria of the charter you can attend a workshop. There are also established programs for soliciting and incorporating customer input into IBM's products and services these include: Customer Advisory Boards, Industry Roundtables at the Customer Conference  and the Maximo Utility Working Group (MUWG) which is very active and strong in the utility space.
OTHER INDUSTRY-ORIENTED MAXIMO USER GROUPS
IBM Maximo Marine & Offshore User Group
Life Sciences Maximo User Group Maximo
Calibration Special Interest Group
Maximo ITSM User Group
LOCATION-ORIENTED MAXIMO USER GROUPS