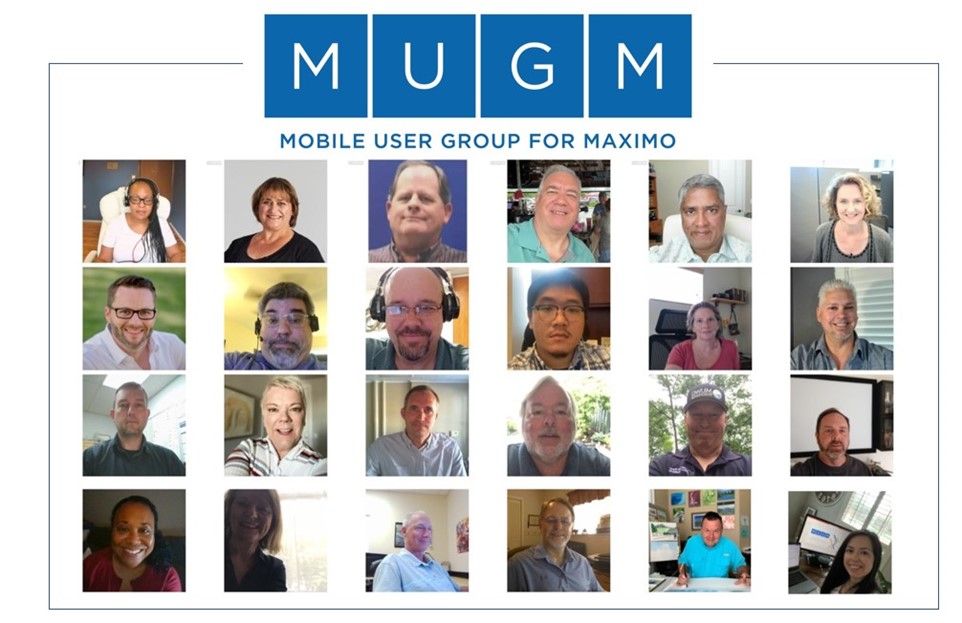 Over 150 dedicated Maximo Users joined the inaugural Mobile Users Group for Maximo (MUGM) conference. Attendees listened, shared and networked, as well as learned from the featured presentations spotlighting Maximo Users' diverse mobile experiences.
Airports, Universities, Government, Municipalities, Manufacturing, Pharmaceutical, Energy Services, Building Services, Transportation, Water and Wastewater, Oil and Gas, Transmission and Distribution, and Generation Utilities were just a sampling of the diverse industries represented at the virtual MUGM Conference, Learn from Mobile Users of Maximo, on June 15, 2021!
Janie Mann, from CoServ Electric and the MUGM Chair, kicked off the conference. She highlighted the MUGM Charter – focused on sharing information, detailing processes, exchanging experiences, and promoting a positive change culture regarding mobile use of Maximo.
Douglas Bilbruck then led the first User session by highlighting Greater Orlando Aviation's mobile use of Maximo. He shared their detailed workflow processes for their maintenance technicians, including the short training videos they enabled at key stages of the processes.
Shawn Harding took us "under the hood" of University of Kansas mobile experience. He detailed KU's balance of the verbs of doing mobile versus the nouns of People, Places and Things and shared their streamlined and simplified mobile processes.
Janie Mann then shared CoServ's use of Mobile with Inspections and her eye-opening experience of spending time with the Inspectors in the field. She noted how external factors – including the inspector's PPE and the physical location of the asset– impact the field user's acceptance and use of the mobile app.
Each user ended their presentation with key, actionable insights for all attendees – with the resonating themes of keeping it simple and building in feature and functionality over time.
Serisha Boya from New York Power Authority wrapped up the conference by moderating a Q& A and questions and re-iterating key points from the speakers!
If you missed the conference, the presentations and recording are available at the MUWG Presentation Archive.
Join the MUGM LinkedIn Group today to network virtually on mobile for Maximo, and stay tuned for information on the next MUGM Conference! Starboard Consulting is a proud sponsor of MUGM.