IBM MAXIMO WEBINAR SERIES
WEBINAR: UNIVERSITY MAINTENANCE CHALLENGES DURING A PANDEMIC
Asset management for university facilities is already complex, but escalating challenges from the pandemic are severely impacting higher education facilities. During this free, one-hour webinar you will hear from a dynamic panel of public and private university facilities management professionals. Learn how they are addressing real-world problems – and opportunities – in 2021.
WEBINAR: IMPLEMENTING MAXIMO IN AN AGILE ENVIRONMENT
Have you ever thought about using an agile methodology on your Maximo projects — but weren't sure where to start? We can help!
IBM MAXIMO WEBINARS
Join us for 10-minute Maximo technical tips, take a coffee break and watch our 30-minute Maximo webinars, or watch on-demand our more in-depth 60-minute Maximo training webinars. The certified experts at Starboard have a Maximo webinar series to meet End User interests and schedules!
Do you have webinar topic suggestions or questions about more personalized training? We'd love to hear from you! Please contact amy.morris@starboard-consulting.com.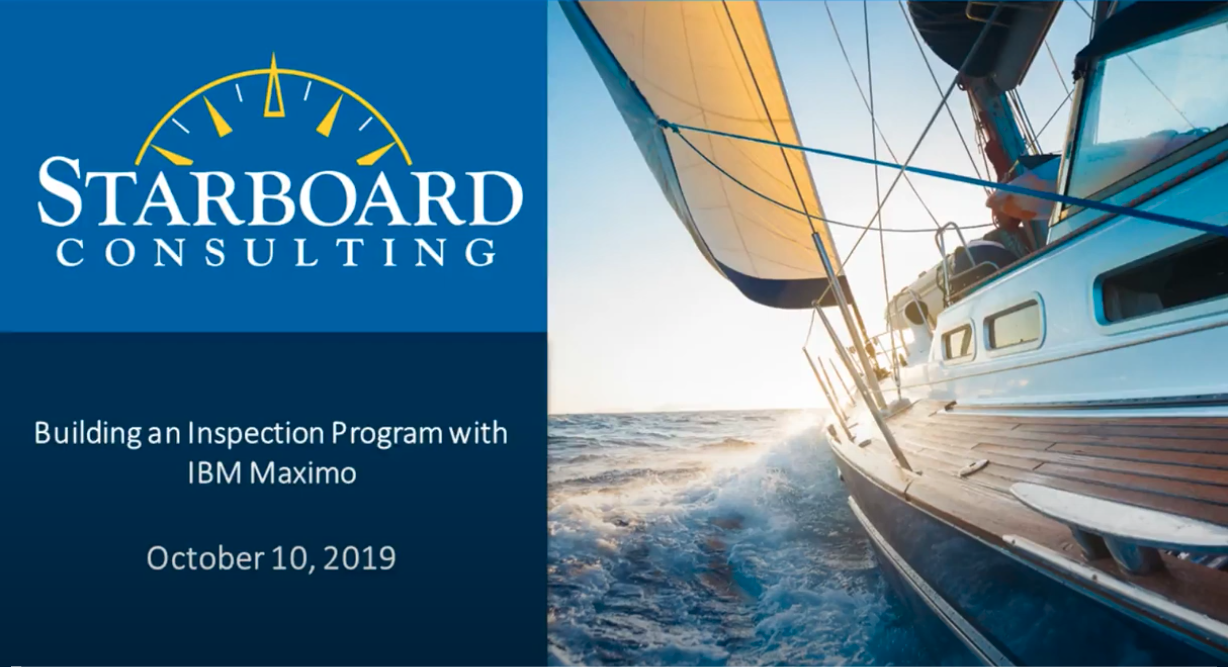 60-MINUTE MAXIMO WEBINARS
Join the Starboard team and industry experts for 60-minute, in-depth Maximo solution webinars on our YouTube channel.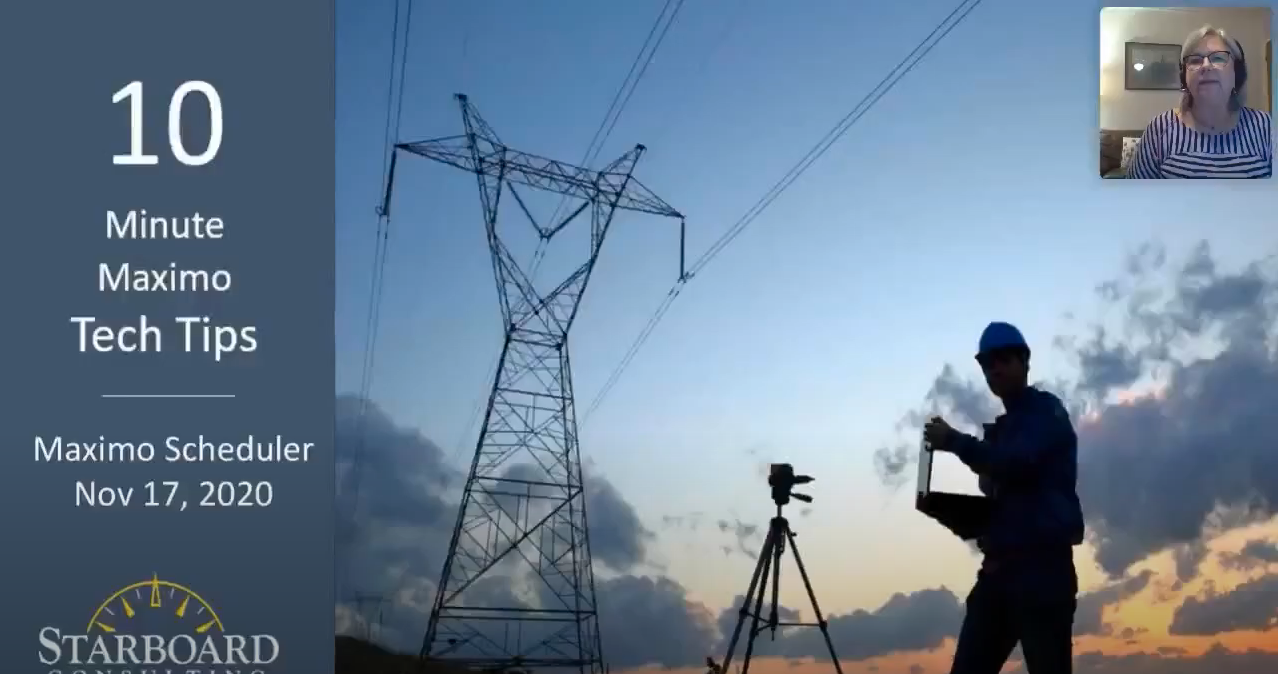 10-MINUTE MAXIMO TECH10 TUESDAYS
Join us for 10-minutes every Tuesday at 10AM CDT for technical tips to help solve common user questions about Maximo.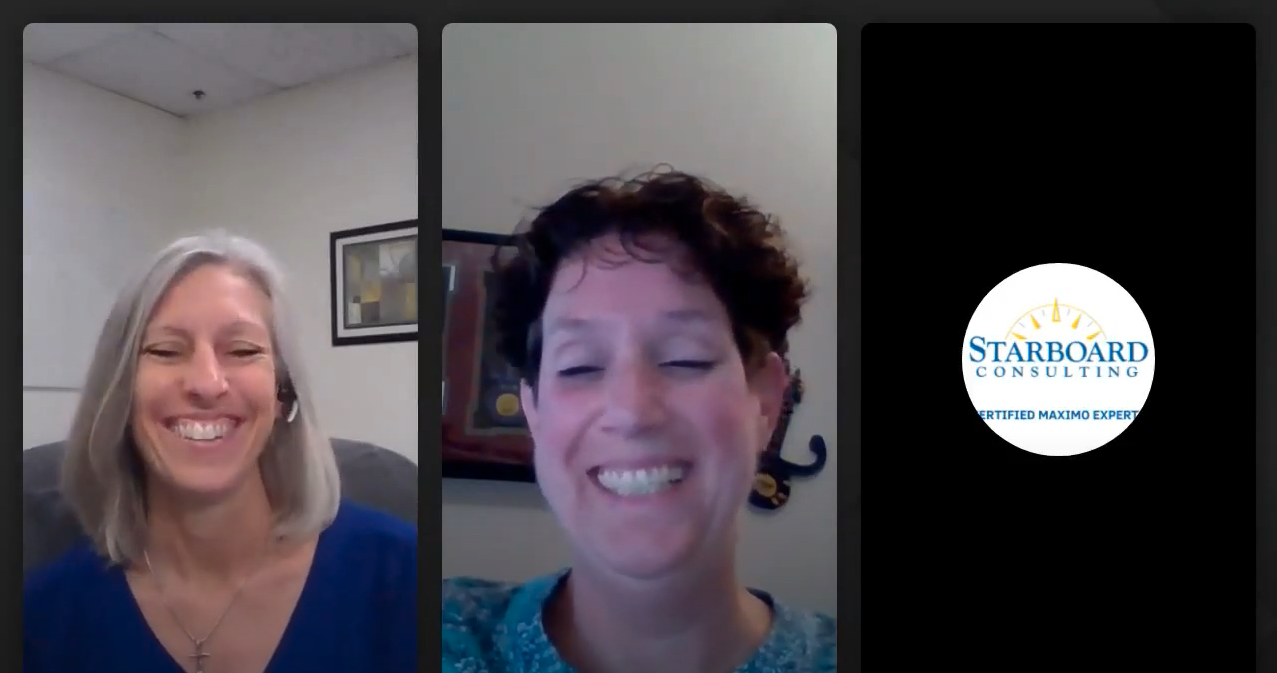 30-MINUTE COFFEE CHAT WEB SERIES
Join us for a 1/2 hour discussion of what's new and what you need to know about IBM Maximo. REGISTER NOW.
Enjoy our full library of Maximo webinar content on YouTube. Or contact us to be added to our webinar invite list.