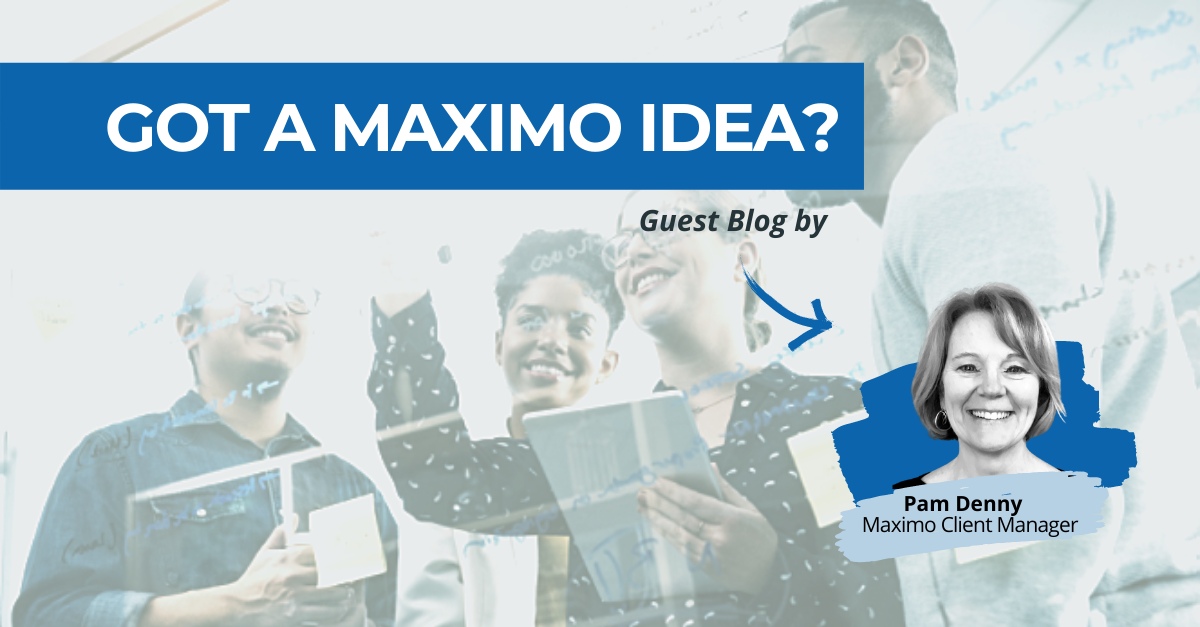 Do you have a Maximo feature or functionality request? Something that you want to see changed or improved in any of the application feature sets or user interface?
I did – so I thought I would give the new IBM Idea system a try! This new system was recently introduced by IBM as they have moved Maximo away from the previous RFE (Request for Functional Enhancement) system to the new Idea portal. The new Idea portal enables anyone to submit product feature or enhancement requests.
You can access the new Idea Portal here: ideas.ibm.com.


After logging in with your IBM ID, simply follow the Blue Button to enter your new idea. The information you are prompted to enter includes:
Product
Category
Your Idea
Description
Additional Details (these are only available to you and IBM)
Idea Priority
Additionally, you have the option to upload file attachments.
My idea request was to add a Filter to the Integration – Object Structure application for the Include/Exclude action. I use this dialog frequently – and each time I have to click thru the 450+ attributes in WORKORDER to get to the attribute I need to exclude – whew.  It can get a little frustrating!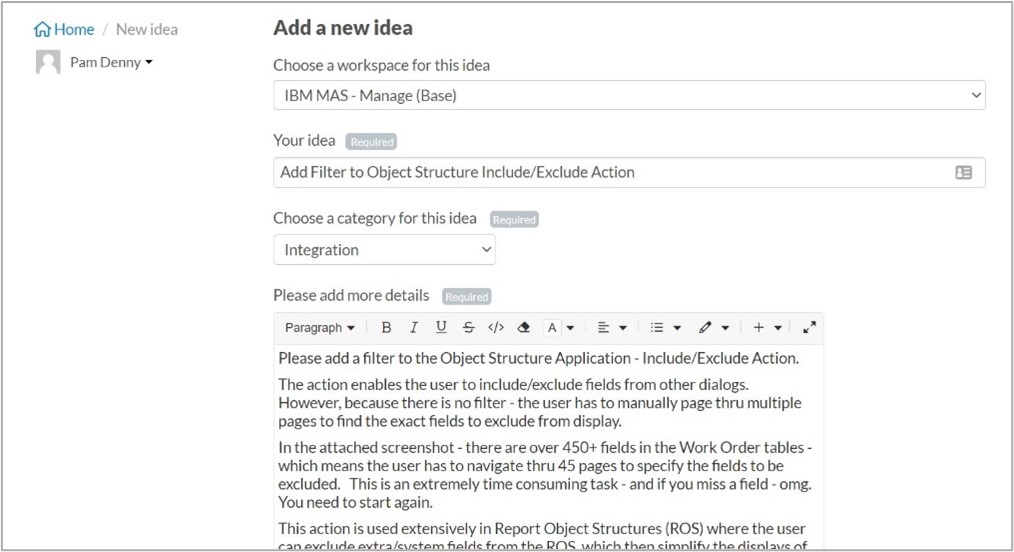 After you submit your idea – you get a nice confirmation note and email from IBM that they received your Idea request.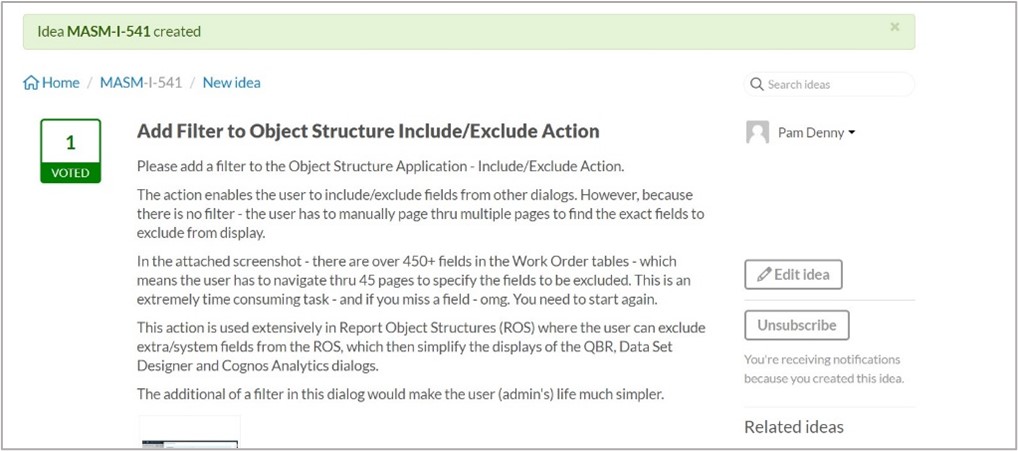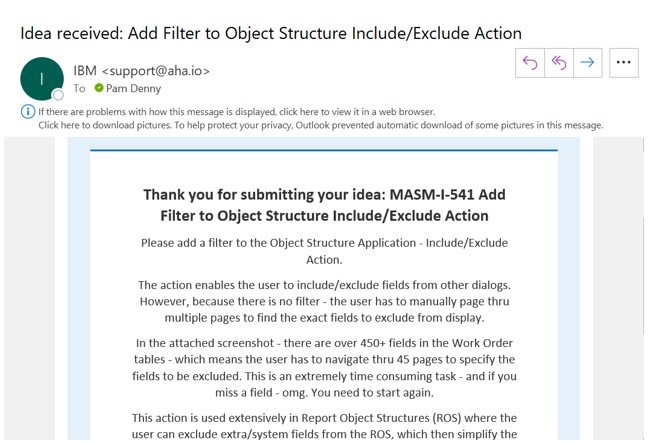 You can then log back in the portal to check on the status of your submission, or IBM will send you another note if they have updated the idea's status.  The note below shows that they have changed the idea's status to "Under Review."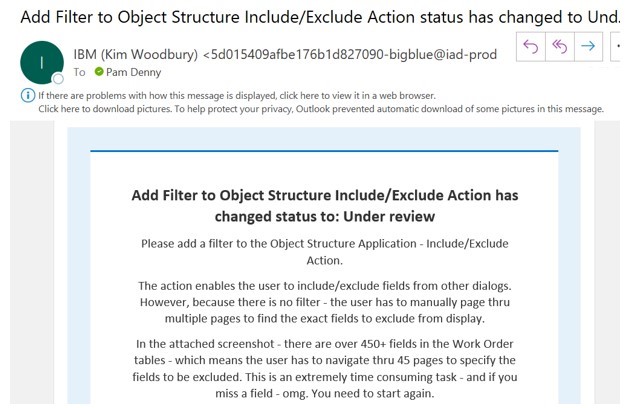 If you want to see what other people have submitted, click on 'Search' in the left-hand side menu, and enter a text value in the search bar.  You can then review the results, apply additional filters and vote for other features and functionality enhancements.
If you have any questions on this or other Maximo features or functionality, please reach out to me at Pam Denny at pdenny@starboard-consulting.com. 
Thank you!