STARMAX TAKE YOUR ASSET MANAGEMENT TO THE MAX!
Starboard's StarMax Solution is built on the market leading software, IBM Maximo® with the data, ISO-based standards, functionality, interfaces, analytics, and mobility needed for a water, wastewater, storm, or reclaimed water Utility. StarMax is ready to go – we load your data, train your staff, and launch you into the world of asset management! StarMax is available in the cloud, so you needn't worry about hardware and support, or we can implement it on your own hardware if desired.
Do you need to gain control of your assets and visibility of your operating and maintenance costs?

Would you like to implement a best of breed EAM quickly and with low risk?

How about a turnkey solution designed for your industry based on ISO standards?

Does a fixed price that includes software and services, and requires little time from your staff sound good?
STARBOARD'S STARMAX IS THE SOLUTION FOR YOU!

FASTER IMPLEMENTATION
StarMax allows our clients to get the best of all worlds: the absolute leading Enterprise Asset Management product, Maximo, and a turnkey approach to the implementation process, which allows for a quick ROI on your Maximo investment. Starboard remains your partner through this process, but allows you to get up and running on a sound foundation quickly to stay focused on your primary purpose – managing your assets to provide quality service to your customers.
SCALABLE SOLUTION
StarMax includes everything a Utility needs in an asset management program today and is scalable to grow with you in the future!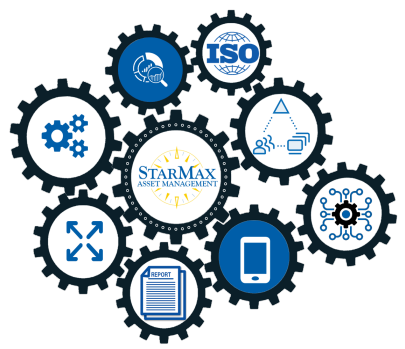 StarMax includes the Full Power of the Maximo Platform with All Core Modules included in the price!
Asset, Work, and Inventory Management
Preventive and Corrective Maintenance
Reliability Centered Maintenance
Planning/Scheduling Toolset
Maps for Desktop and Mobile Users
Citizen Portal
Mobile
Preconfigured for Utilities
ISO-Based Standards
Analytics—KPI, Reports, Dashboards
Multi-Media Training Approach
User and Administrative Training
24 x 7 x 365 support
99.8% system uptime
Integrated with Enterprise Systems

CIS for Meter Management
FIS for Budget, HR, Procurement
GIS for Asset Management
SCADA/LIMS Available

Fully Tested – Ready, Set, Launch!
FAST IMPLEMENTATION
StarMax is available immediately when installed, total implementation timeframe is dependent only on the provision of your data to Starboard for loading.
TURNKEY SOLUTION
StarMax includes everything a Utility needs in an asset management program. You can introduce the functionality to your users at a time that makes sense to you from a change management perspective.
MINIMIZES STRAIN ON RESOURCES
Your resources may continue their regular job duties, throughout the implementation, with project time needed only for data review, training, and deployment activities.
MINIMAL IT SUPPORT NEEDED
Starboard will perform all the necessary development and data loading tasks. We'll also train your IT administrator on the fundamentals, like setting up a new user in the system, so that you can be self-sufficient for those system access tasks.
HOSTED OR ON-PREMISE OPTIONS
StarMax is available as Software as a Service or to be implemented on your own hardware.
STARBOARD'S PARTNERSHIP
Starboard is a full-service implementer of Maximo and, therefore, can partner with you to expand Maximo's support of your programs and initiatives for the future. We know Maximo, we know your Industry, and we will get to know you as we implement the StarMax Solution. This inside knowledge will allow us to help you expand your use of Maximo for your specific business processes, efficiently and cost effectively.
LOW COST OF IMPLEMENTATION
StarMax is offered as a fixed-cost solution that includes both the use of the software, the services to implement, as well as the cloud hosting fees. The initial contract covers a 3 year term for everything. This turn-key cost approach allows you to control initial and ongoing expenses for the contract term. Should you desire additional services during that term, they would be quoted separately.
SCALABLE SOLUTION
StarMax meets most of the goals and requirements of a typical EAM implementation immediately. Once installed, new functionality and interfaces can be introduced, in phases, at a time and budget that works best for you.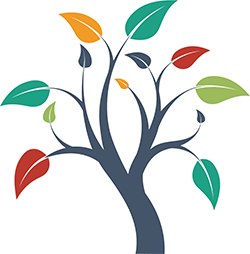 StarMax is a total Utility solution for today with the flexibility to change as your business requires.