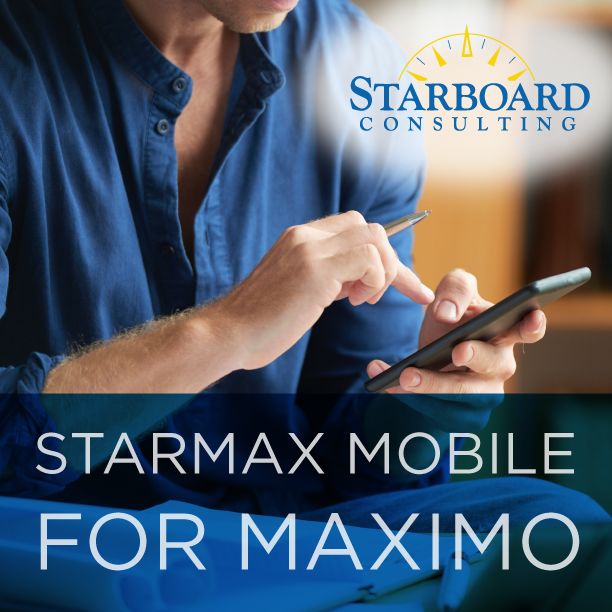 STARMAX MOBILE
Continuing to build on its Asset Management expertise, Starboard has recently announced a partnership with Neptune Software. Designed to fully integrate the workforce with the enterprise asset life cycle, StarMax Mobile builds a new generation of mobile applications through enhanced user experiences and user models.
With StarMax Mobile, powered by Neptune Software's DX Platform, Starboard Consulting is establishing a new solution optimization and product development initiative.  This brings next generation capabilities to a broad range of critical asset management roles for a seamless, modernized mobile user experience.
StarMax Mobile offers a range of capabilities, including biometric authentication, optical character recognition (OCR), near-field communication, voice recognition, camera, video, barcode scanning, maps, GPS positioning, and more, all in a cloud-based platform that users can access on Apple, Android, and Windows devices.
STARMAX ASSET MANAGEMENT SOLUTION
Combining our decades of Maximo implementation experience with IBM's Market-leading Software, IBM Maximo, Starboard has developed a pre-configured Maximo Solution for your immediate use.
StarMax has the data, ISO-based standards, functionality, interfaces, analytics, and more needed for a water, wastewater, storm, or reclaimed water Utility. StarMax is ready to go.  We load your data, train your staff, and launch you into the world of asset management! StarMax is available in the cloud, so you needn't worry about hardware and support, or we can implement it on your own hardware if desired.
StarMax is a total Utility solution for today with the flexibility to change as your business requires.
FASTER IMPLEMENTATION
StarMax allows our clients to get the best of all worlds: the leading Enterprise Asset Management product, Maximo, and a turnkey approach to the implementation process, which allows for a quick ROI on your Maximo investment. Starboard remains your partner through this process – assisting you to get up and running on a sound foundation quickly.  This enables you to stay focused on your primary purpose – managing your assets to provide quality service to your customers.
SCALABLE SOLUTION
StarMax includes everything a Water Utility needs in an asset management program today and is scalable to grow with you in the future!  Download our paper for more details on Starboard's StarMax Solution today!
Contact us for more details